"Designing a rugged handset

built to last

"
Ascom wanted a new product in their professional DECT handset segment, Yovinn got the opportunity to design a rugged handset that would meet the high expectations of the users and ensure that Ascom would remain a market leader.
Resistant to

rough environments
"Survive a fall from 12x2 meters, be covered in water, oil, and dust, and still be 100% reliable in harsh conditions is no simple project"
Taking a list of technical specifications and fitting them into strict boundaries is a challenging task to conquer. Combined with precision mechanics and the demand for excellent voice quality and durability – we had to go the extra mile to make everything come together.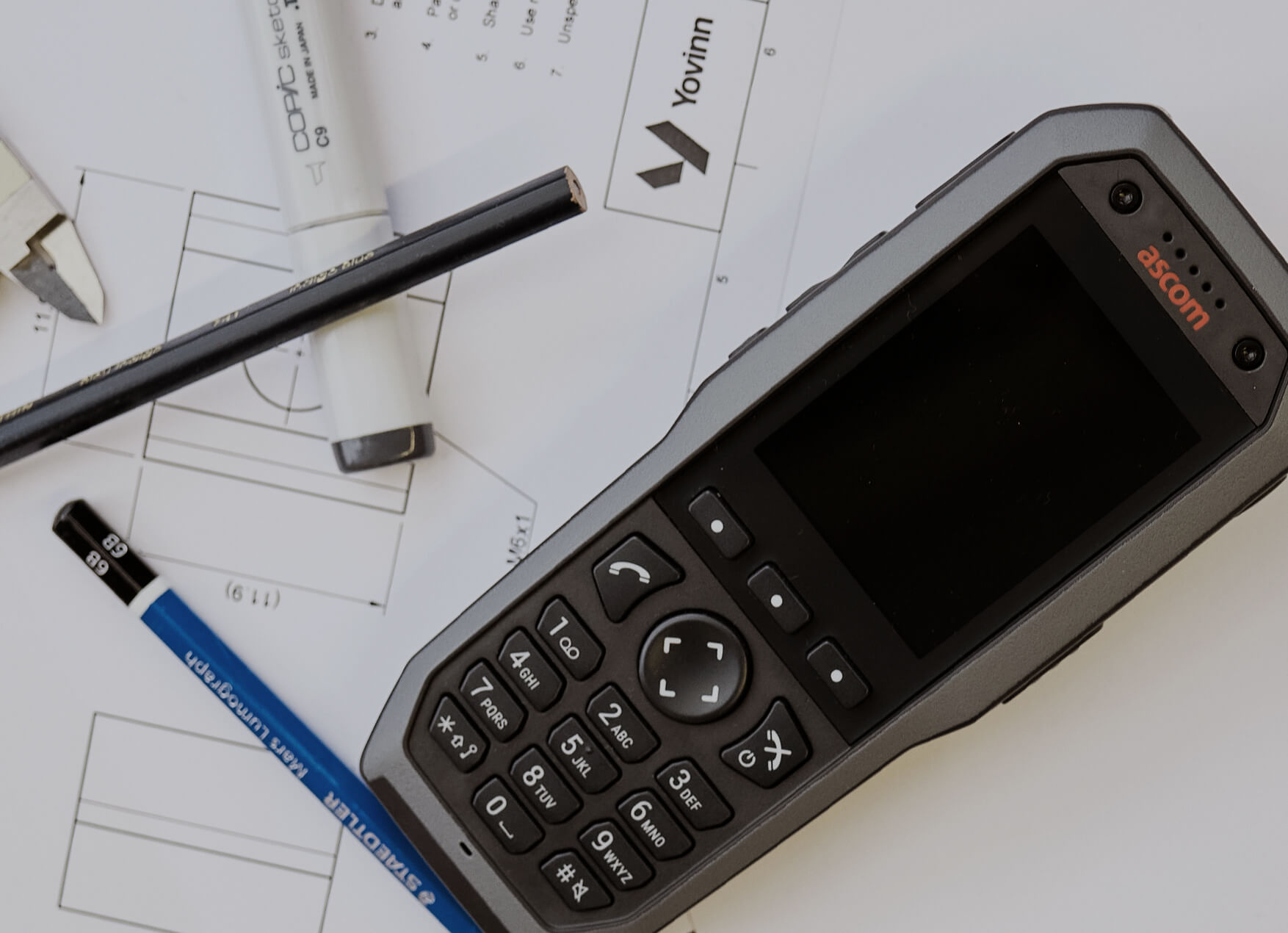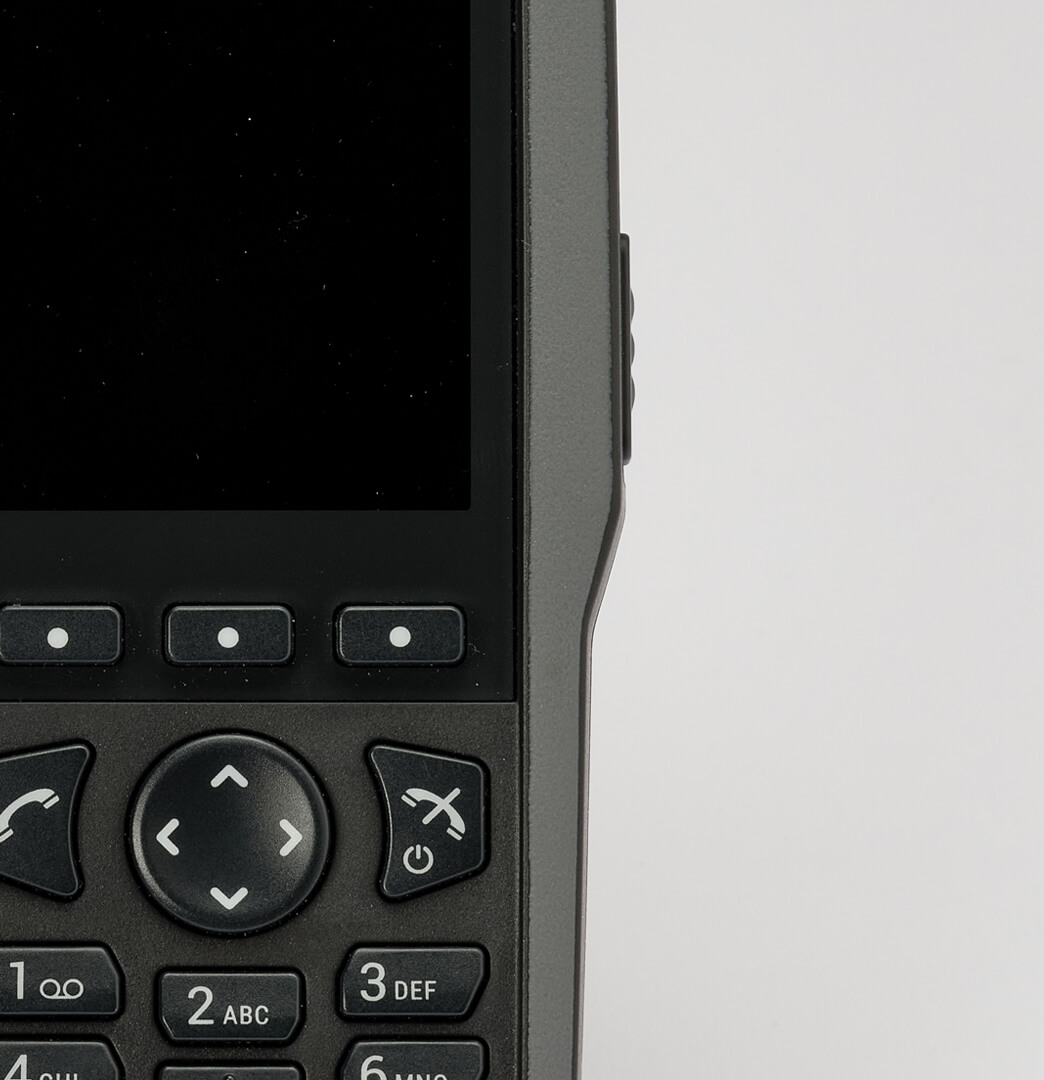 Yovinn delivered clever precision mechanics, surface modeling, and mechanical project management and prepared the Ascom d83 Protector for full-scale production. We loved how we managed to fit everything together, stayed true to the original design sketches, and made this crazy durable phone. It delivers the voice quality, reliability, messaging, and alarm functions demanded in today's workplaces.
"The Ascom d83 Protector is possibly the toughest, most versatile enterprise-grade DECT handset ever made"